There was a day recently that the kids had off from school. I got a message from a friend asking if I had any sugar she could borrow. Well, of course I did.
When I brought her the sugar, I found she was making freezer jam. And for my kindness and generosity, she gave me some.
So, naturally I had to make some bread to go with it.
This recipe is one that I've had for quite awhile and I was super excited to try it. It turned out fantastic!
It's hearty and filing and light and just plain good.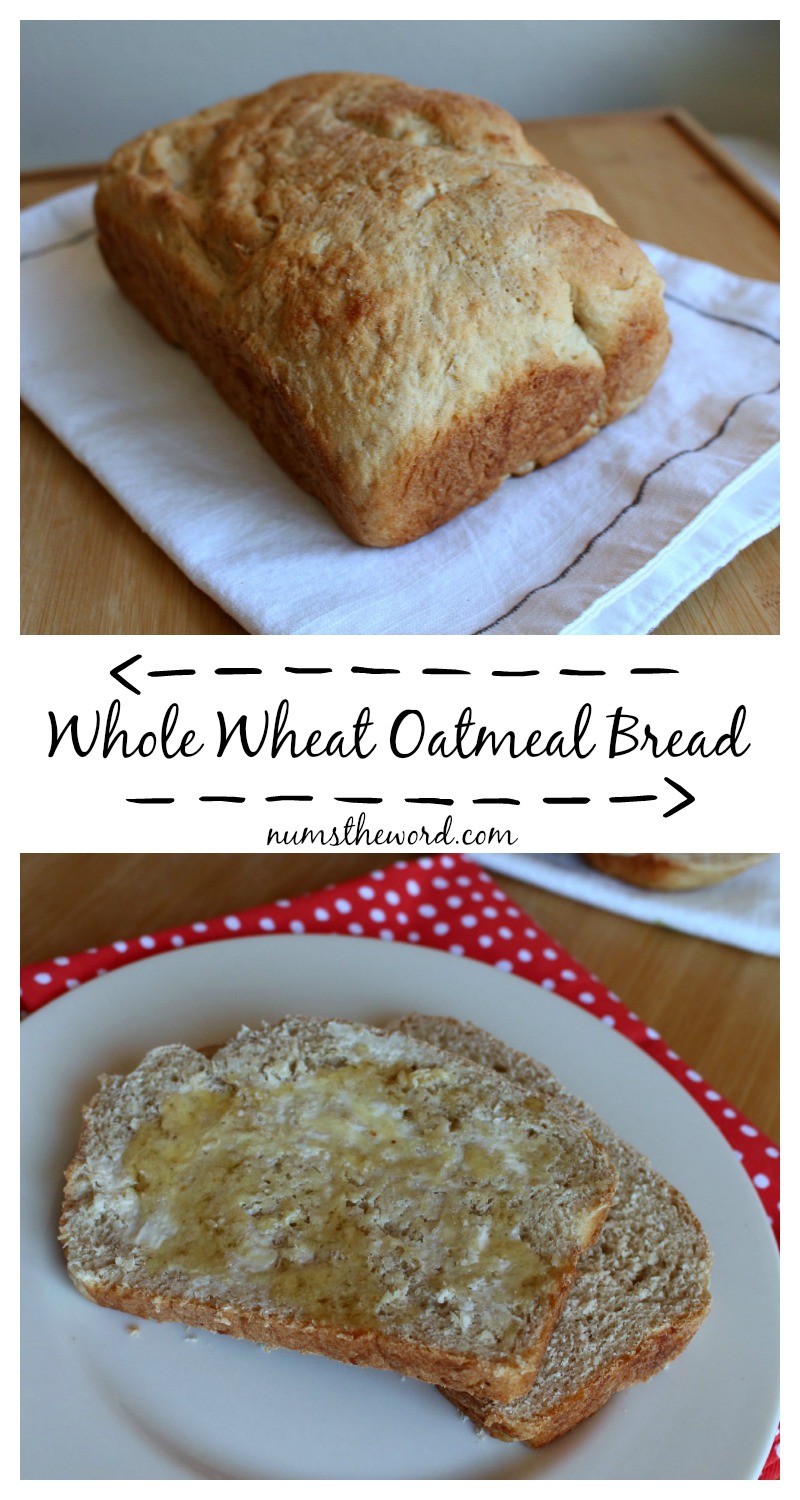 Whole Wheat Oatmeal Bread
Ingredients
2 1/2 cups warm water
4 tablespoons melted butter
1/2 cup brown sugar
1 tablespoons salt
4 cups bread flour
2 1/2 cups whole wheat flour
1 1/2 tablespoons instant yeast
1 1/2 cups oats
Instructions
Place the water, butter, brown sugar and salt into the bowl of a stand mixer.
Put the flour, yeast, and oats on top of the wet ingredients and mix on low speed until they are incorporated.
Turn mixer to high and let it knead for 10-15 minutes.
Add warm water, if needed, by the tablespoon slowly (usually about 1/4 cup) to help soften the dough. The dough should pull away from the bowl, but only just barely.
When it's kneaded, place the dough in a bowl coated with cooking spray and cover with plastic wrap. Let it raise 45 min-1 hour or until it's doubled in size.
Punch it down, divide it into loaf pans and let rise another 45 min-1 hour until it's doubled again.
Bake at 375 degrees F for 20 minutes for one pound loaves or 25 minutes for 2 pound loaves.*
Notes
I made one large loaf and 4 mini loafs.
https://delectabilities.com/whole-wheat-oatmeal-bread/
Another Recipe We Think You'll Love…
Orange Strawberry Banana Smoothie