I'm going to give you a bit more insight into the oddity that is me. I don't really like cheesecake.
I'm sorry that I had to say that. I hope it wasn't too painful for you, but it's the truth.
I also don't really like pumpkin pie. Sorry if you don't want to trust me again.
Here's the weird part: I love the combination of the two in this Layered Pumpkin Pie Cheesecake with Gingerbread Crust. I know it's strange and I don't really understand it myself. But, hey, this is serious deliciousness!
The first year I tried it with our Thanksgiving meal, I was pregnant and for some reason it sounded good to me then. I'm so glad I did. I'm also really glad that I was willing to try it next year, with my normal taste buds. Because I still liked it!
And so did everyone else at our feast that year. It has been a big hit every year we serve it.
It's not complicated, and it's super tasty. It does take a bit of time, since it has to cool in the refrigerator for several hours. But that makes it somewhat perfect for Thanksgiving, since you can make it the day before and be all ready when your guests are.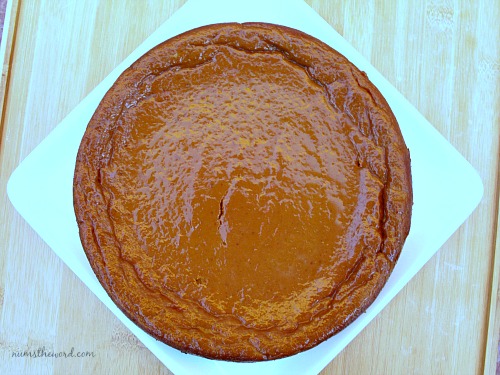 Layered Pumpkin Pie Cheesecake with Gingersnap Crust
Ingredients
1 3/4 cup gingersnap crumbs (about 30 small cookies)
6 tablespoons butter, melted
3 tablespoons brown sugar
3/4 cup ground pecans
2 8-oz packages cream cheese, softened
1/2 cup sugar
1 teaspoon vanilla
5 eggs, at room temperature
1 cup toffee bits
1 15-oz can pumpkin
3/4 cup whipping cream
2/3 cup sugar
1/2 teaspoon ground cinnamon
1/4 teaspoon pumpkin pie seasoning
1/8 teaspoon salt
cool whip or sweetened whipped cream for topping
Instructions
To make the crust, use a food processor to crush the gingersnaps, then crush the pecans.
Combine gingersnaps, pecans, brown sugar and butter in a bowl and stir well. Evenly spread and press onto the bottom and up the sides (about 1 inch up) of a 9 inch spring form pan.
Heat oven to 300 degrees.
In large bowl, beat cream cheese, 1/2 cup sugar and vanilla until smooth. Beat in 2 of the eggs, then stir in the toffee bits and carefully spread over crust.
Clean out your bowl, or get a new one to make the pumpkin pie layer.
Mix pumpkin, whipping cream, 2/3 cup sugar, cinnamon, pumpkin pie seasoning, salt and 3 remaining eggs just until blended.
Very carefully spoon pumpkin mixture over the cheesecake layer.
Bake for 2 hours or until edge of the cheesecake is set at least 2 inches from the edge of the pan, but center still jiggles when moved. At that point, turn oven off and open the oven door at least 4 inches and leave the cheesecake in for 30 minutes.
Run a spatula around the edge of pan and cool for 30 minutes, then refrigerate for 6 hours or overnight.
When ready to serve, carefully remove side of pan, running spatula along the edge if needed.
Serve with whipped topping or whipped cream and a sprinkle of toffee bits or chopped pecans.
Notes
https://delectabilities.com/layered-pumpkin-cheesecake-gingersnap-crust/
You Might Also Enjoy:
Green Chile Cheesy {Funeral} Potatoes