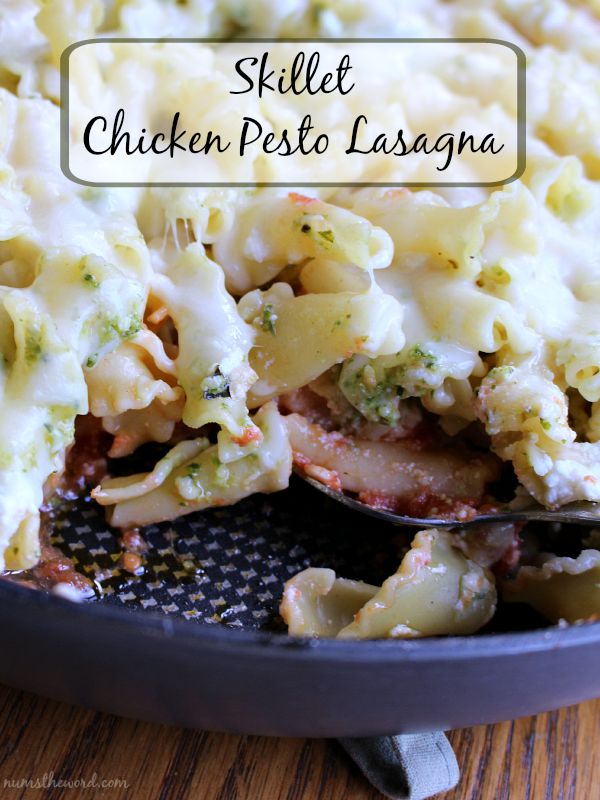 This easy skillet dinner has lots going for it:
It's something new.
It tastes amazing.
It's got all the good parts of lasagna (according to me anyway).
It's ready in 30 minutes.
As long as you're quick putting it together, this skillet chicken pesto lasagna doesn't require turning on the oven at all!
My whole family loved this meal. The chicken, the pasta, the pesto, the cheese. There's a lot to like about this and not really a lot to complain about.
If you're looking for something new for dinner and you've got 30 minutes, you should definitely give this one a try.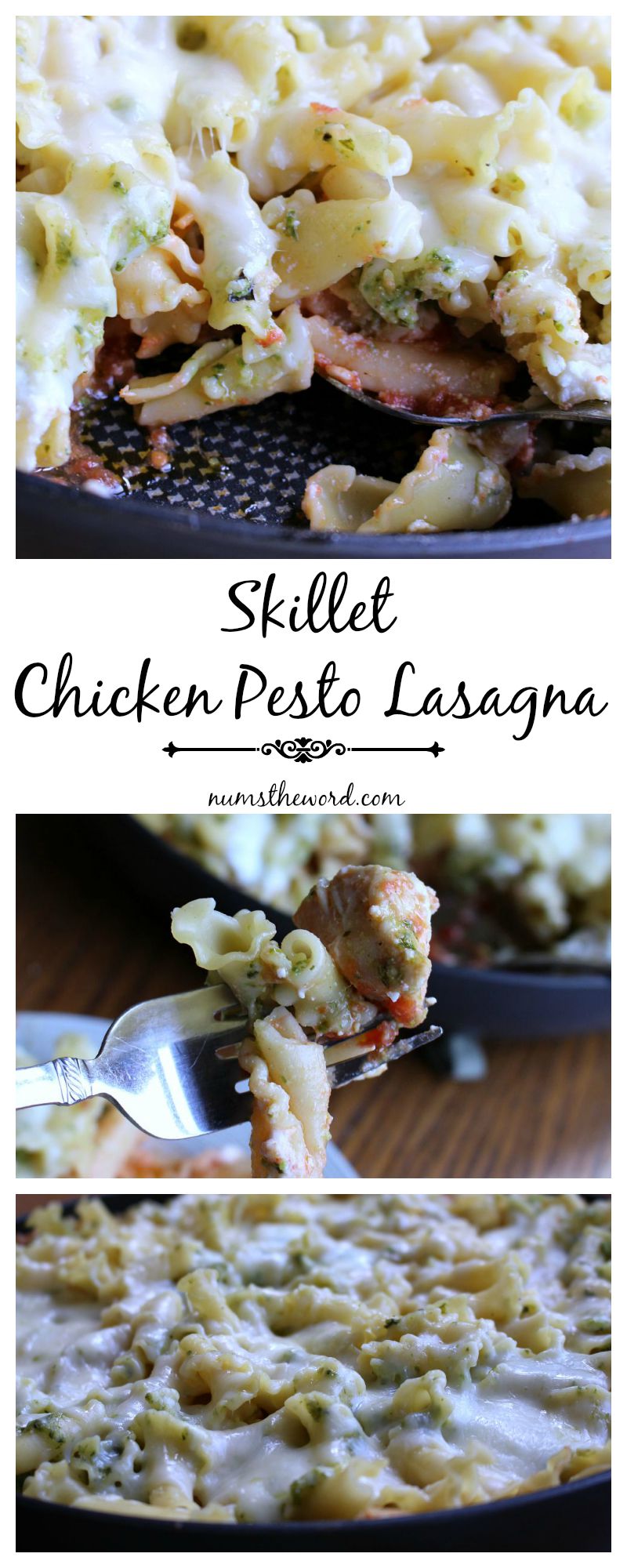 Skillet Chicken Pesto Lasagna
Ingredients
12 oz short cut pasta, cooked to package directions
2 tablespoons olive oil
2 cloves garlic, minced
1 lb chicken, cut into 1 inch pieces
1 can diced tomatoes
2/3 cup ricotta cheese
1/2 cup prepared pesto sauce
1 1/2 cups mozzarella cheese
Instructions
Cook noodles according to package instructions.
Meanwhile, heat oil in large skillet over medium high heat. Add chicken and cook until no longer pink.
Add garlic and cook for a minute until fragrant.
Add can of tomatoes and cook for a few minutes until heated through and some of the liquid is absorbed.
When noodles are done cooking and have been drained, add to the skillet and mix into the chicken.
Place dollops of both the ricotta cheese and the pesto sauce all over the skillet and cover with mozzarella cheese. Cover and simmer until the cheese is melted.
If needed, place in 350 degree oven for a few minutes to melt the cheese.
https://delectabilities.com/skillet-chicken-pesto-lasagna/
Another Recipe We Think You'll Love