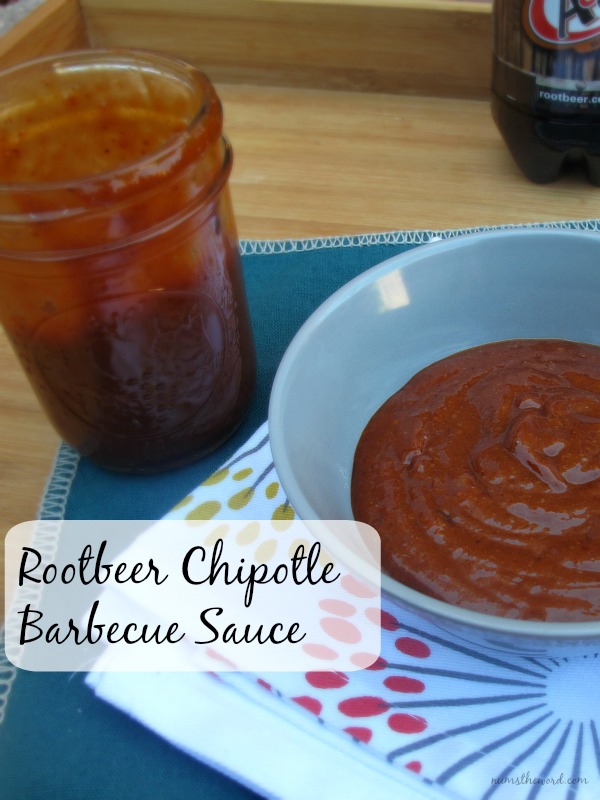 We use barbecue sauce for a lot of things at our house. Burgers, chicken nuggets, sandwiches, as a dip for fries…I'm sure there are more that I can't think of right now.
This summer we've done a lot of barbecuing and my husband kept asking me to try and make our own delicious barbecue sauce. We also really like pulled pork and I had seen a recipe that involved just pouring root beer over it in the crockpot. Sounded awesome, but I really wanted even more root beer flavor.  So, I combined the two ideas.
I have been working on this recipe for a couple months, tweaking here and there to get it right. The first one I made was much too hot. While this version is hot as well, trust me when I say it isn't too hot unless you're going to be eating it with a spoon. Put it on any sandwich or burger and it just gives it the perfect kick as well as the other flavors.
So, there you have it. Homemade barbecue sauce. It really isn't hard and doesn't take too much time. I did put it in the blender after it cooled down so that I didn't have chunks of chipotle surprises anywhere, but feel free to skip that step if the chunks don't bother you.
Rootbeer Chipotle Barbecue Sauce
Ingredients
1 teaspoon olive oil
1 clove garlic, minced
1 tablespoon onion, chopped
1 1/2 teaspoons chipotle in adobo, chopped
2 tablespoons apple cider vinegar
1 tablespoon worcestershire sauce
3 tablespoons honey dijon mustard
1/3 cup ketchup
1 tablespoon tomato paste
2 cups root beer
Instructions
Heat olive oil in medium-large sauce pan, add garlic and onion.
Saute for 1 minute until garlic is fragrant and onions begin to become translucent.
Add all the rest of the ingredients and bring to a boil.
Lower heat, and simmer for about 30 minutes until it has thickened a bit.
Remove from heat and allow to cool.
Transfer to a blender or food processor and blend until smooth.
Serve with your favorite sandwich, burger, pulled pork, or any other yummy place you can think!
https://delectabilities.com/root-beer-chipotle-barbecue-sauce/