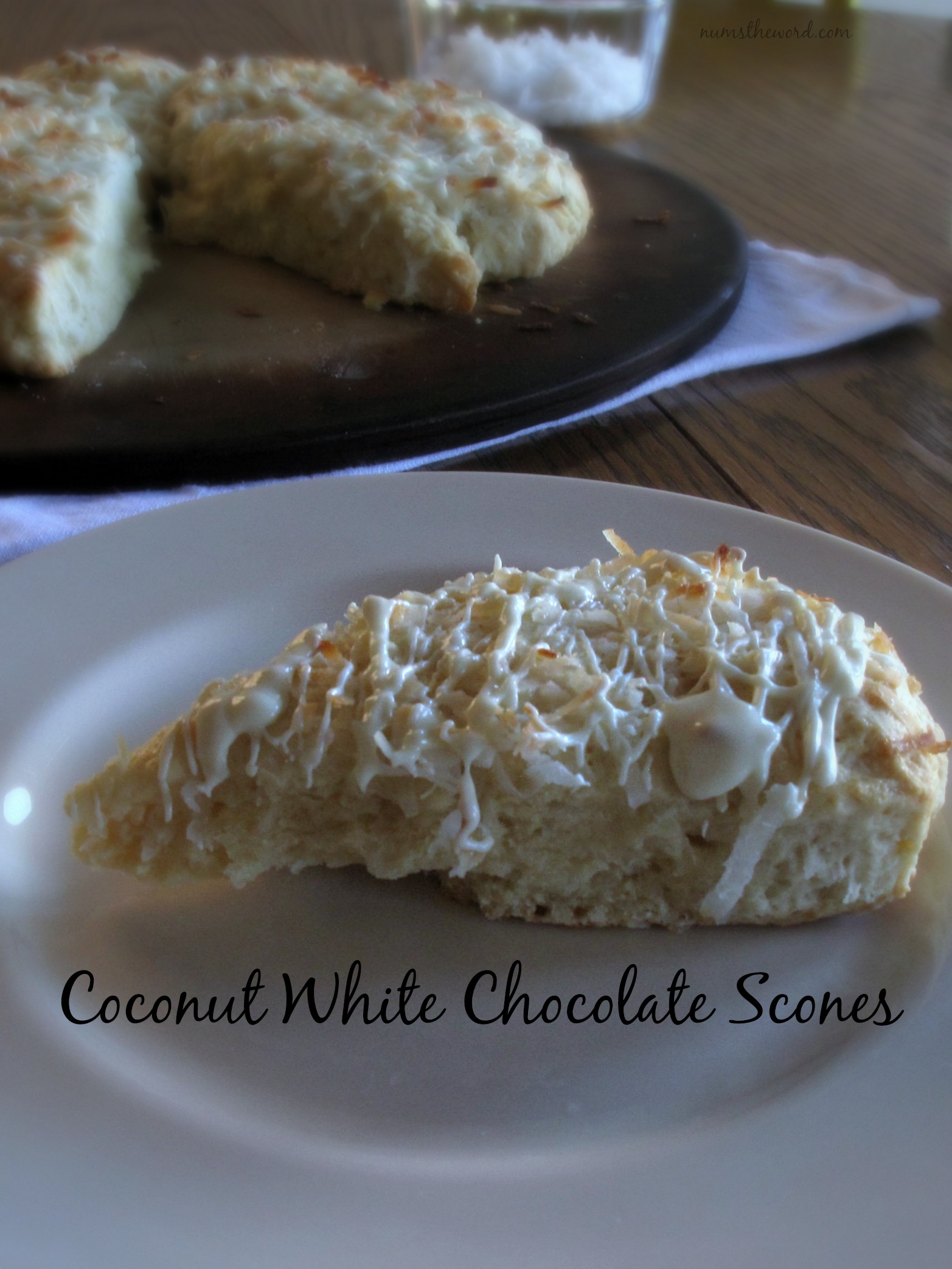 These scones are a new favorite at our house.
My husband is standing over me telling me that I need to say how amazing these are. After he ate 4 of them, he realized that he should probably stop.
Then I went to the store and between him and the kids, the rest of them were all gone.
Everyone loved them.
Cream scones with coconut inside and out, then drizzled with melted white chocolate. Even the super picky eater that claims to not like coconut, was able to scarf down a whole one and ask for another.
Coconut White Chocolate Scones
Ingredients
2 cups flour
3 tablespoons sugar
1 tablespoon baking powder
1/4 teaspoon salt
1/4 cup butter, cold and cut into cubes
3/4 cup heavy cream
1 egg
1 teaspoon vanilla
1/2 cup +2-3 tablespoons coconut
1/4 cup white chocolate
Instructions
Preheat oven to 375.
Combine flour, sugar, baking powder and salt in a large bowl.
Mix in cold butter with 2 butter knives, or use your hands, until butter is mixed in and the dough is crumbly and pea sized.
In a separate bowl, mix egg cream and vanilla.
Add the wet into the dry ingredients and mix just until combined.
Stir in 1/2 cup coconut.
Form dough into a flat round disk, about 8-9 inches in diameter. Place on a baking sheet and cut into 12 triangles.
Brush each triangle with a a little bit more cream (just enough so the coconut will stick) and then sprinkle with the coconut.
Bake for 20-22 minutes.
Melt white chocolate in the microwave on 50 percent power for 1 minute. Stir. If still not melted all the way, continue to microwave for 15 second increments, stirring after each until smooth.
Drizzle melted chocolate over scones. Serve warm.
https://delectabilities.com/coconut-white-chocolate-scones/
Another Recipe You Might Love…
Peanut Butter Cup Cream Cheese Ball